We always thought our mirror server is connected with 2 GBit/s (two times an e1000 card using bonding mode=6), but the current Ubuntu release proved that somewhere along the way to the Internet there must still be something that limits us to 1 GBit/s. The following diagram shows this pretty clearly: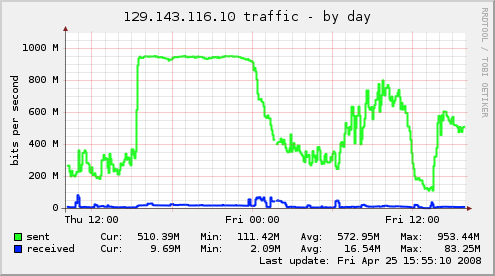 Now we only need to find out where and if it is something that we can fix or if we need help from our provider.
Maybe we can fix it before the release of Fedora 9 so that we finally can transmit more than 1 GBit/s.