Long ago I've spent a day in Frankfurt. Since I've never been there I went for the first parking I saw. And I got the following ticket with an interesting date.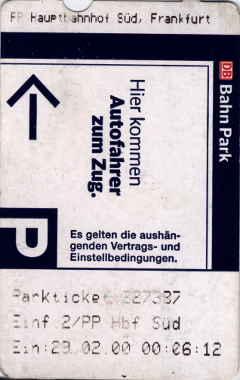 In the evening I got an amount displayed on the machine that slightly exceeds the credit level of my credit card. (Sorry for the bad quality, but taking pictures of LCDs in direct sunlight is a challenge)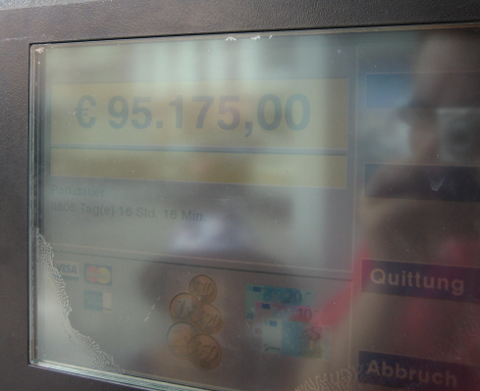 After waiting for a long time and talking to the service people the amount was reduced.